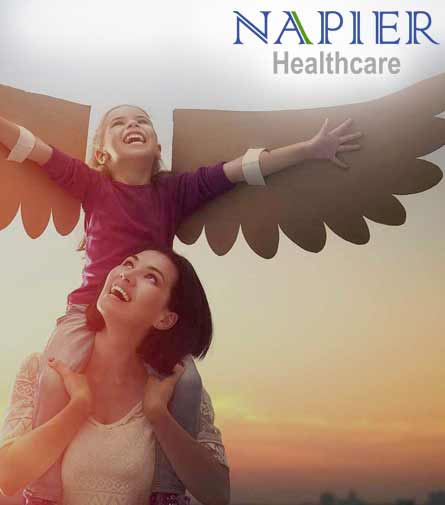 Tirupathi Karthik, CEO
The healthcare sector plays a tremendous role in the overall welfare of society and any nation's economic growth. A robust healthcare system is a reflection of how developed a country is and hence, every hurdle in this sector needs to be addressed efficiently. And all things considered, while the healthcare sector has made tremendous advancement, there is still a long way to go. Furthermore, the current pandemic is presenting unprecedented challenges that prevent healthcare providers from offering the best possible level of care to their patients. The healthcare sector is currently plagued by a multitude of diverse problems like the shortage of qualified medical personnel, increase in the cost of care, change in government regulations and standards related to patient safety, and more. Hospitals and healthcare providers are now expected to meet all these challenges head-on while optimizing the care delivery cost and increasing their bottomline. Helping healthcare institutions achieve this is Napier Healthcare.
Why choose Napier Healthcare?
On its mission to deliver "Excellence in Healthcare Management," Napier helps in reducing the complexity of healthcare administration so that caregivers can focus on what matters most—caring for patients and expanding service reach. And as such, Napier crafts a niche for itself as a one-stop-shop provider of innovative, technologyenabled solutions for hospitals, long-term care providers, nursing homes, health insurance, and other industries with healthcare touchpoints.
Interestingly, all of Napier's solutions are built with inputs from industry veterans, clinicians, medical authorities, and patients. Napier's modular products are thus scalable and easy to implement, making it the transparent choice for small, mid-sized, and large private as well as public sector hospitals alike.
In addition to its flagship HIS for hospitals and clinics, Napier offers a cloud-based platform that empowers Intermediate and Long-Term Care (iLTC)
For instance, Napier has developed a modern, scalable platform named hospital information system (HIS) for hospitals, clinics, and their branches to overcome some of the biggest challenges in healthcare today. Equipped with an intuitive user interface, Napier's HIS helps its clients in achieving operational efficiencies, driving the healthcare provider community's adoption of electronic medical record (EMR) technologies, deliver superior patient care while increasing revenues with new services and offerings.
In addition to its flagship HIS for hospitals and clinics, Napier offers a cloud-based platform that empowers Intermediate and Long-Term Care (iLTC). The cloud platform offers nursing homes, home care, and retirement villages a comprehensive and integrated set of interoperable tools for operations, management, monitoring, and treatment of their residents.
Creating a Safer Tomorrow
At present, Napier is infusing AI and ML functionalities in all its modules. Napier's "smart" assistant provides actionable insights based on the data and a predictive ability that allows for informed decisions and future-proof the business challenges. "We are seeing an inclusive shift from purely center-based care to Home Care. This results in an evolving landscape of care plans and protocols. AI and home care will consequently be the two key areas of focus for our product innovations." highlights Karthik Tirupathi, CEO of Napier Healthcare. In this regard, Napier has already developed a solution for remote and chronic disease management to remotely monitor the health of patients and optimize the routine clinical environment.
Moving ahead, Napier is determined to follow its current trajectory in the management of healthcare touchpoints. The company's think tanks are working on new solutions to expand its digital ecosystem and innovate its solution portfolio, thereby bring more visibility and security to the healthcare management space.